Fifth graders recently hiked on the newly conserved 4H Trails in East Leverett as part of an ongoing poetry project.  Their goal was to find inspiration for fall nature poems, which will eventually be mounted along the trail.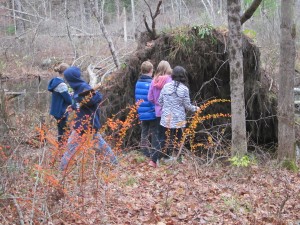 Fifth graders quickly discovered a series of "root walls" that resulted from large, uprooted trees (perhaps the results of Hurricane Sandy?).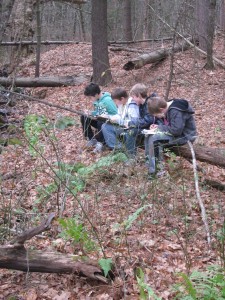 They quickly captured observations in words and sketches to bring back to the classroom for poetry writing.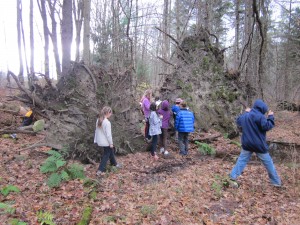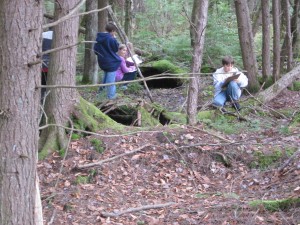 The varied landscape of the trails included woods, streams, meadows, a farmyard, a swampy area, a covered bridge, and more.  Student writers found some wonderful inspiration as they ventured forth.  We can't wait to see the poem that this trip inspires!