Last week, fifth graders visited the Art Museum, Skinner Museum, and the Media Lab at Mount Holyoke College.  We had a wonderful time and saw some amazing things.
We started at the Art Museum, where we examined artifacts related to our Maya, Inca, and Aztec unit.  Some were behind glass, but others were pulled out from storage just for us, and we got to see them up close.  We also had time to explore the galleries.
In our whirlwind tour, we went from the Art Museum to the Media Lab, where we were their first school-age visitors.  We saw robots made by college students and learned about what they use to build new technologies.  Check out the Media Lab blog to read more about our visit there:
http://mhcmedialab.wordpress.com/2013/03/22/fifth-grade-comes-to-visit/
After lunch with some Greek gods, we walked across campus to the Skinner Museum.  We learned that the museum buildings used to be in the town of Prescott, Massachusetts, before the Quabbin Resevoir was created.  Mr. Skinner collected a little bit of EVERYTHING, and we saw his collections everywhere we looked.  We were able to see some additional artifacts related to the Maya, Aztec, and Inca, and also explore and sketch in the museum.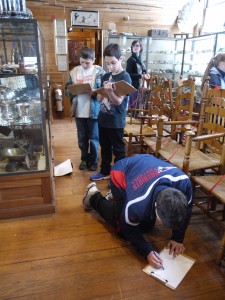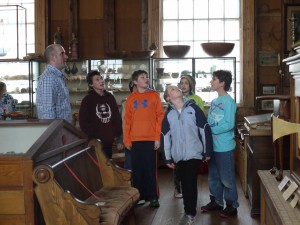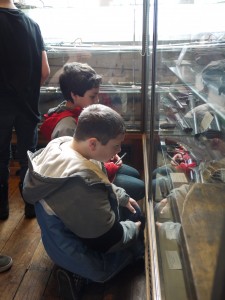 It was a busy and exciting day thanks to our hosts at Mount Holyoke College, cooperative students, and some very helpful chaperones.  Thanks to all who made it a success!