Howdy, Fourth Grade Spelunkers!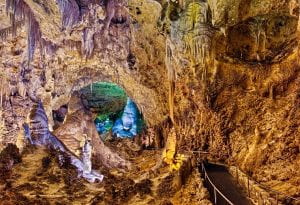 We're off on another virtual field trip today, this time to Carlsbad Caverns in New Mexico. We will go spelunking in these amazing caves. Spelunking means to explore a cave, especially as a hobby. Do you remember what region New Mexico is in?
Here is today's schedule. It includes the link for your virtual field trip. I hope your work goes well today!
Reminder:
Google Meets in 2 small groups tomorrow afternoon at 2:00 and 2:25