Welcome to June, Fourth Graders!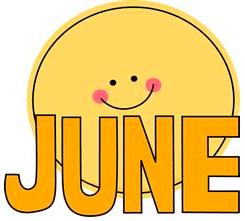 Can you believe we're in the last month of school now? The school closure and social distancing have made the weeks go by very quickly for some of us. We'll work to finish and share projects this week and next. Here is your schedule for today.
News and Reminders:
Whole-class Google Meet this afternoon at 2:00. Bring some paper and something you can draw with.
We'll start sharing inventions and passion projects during Thursday's Meet.